KEBIJAKAN FISKAL DALAM PANDEMI COVID-19 : DAMPAK DAN TANTANGAN PENERIMAAN PAJAK DI KPP WAJIB PAJAK BESAR DUA
Keywords:
COVID-19 pandemic, tax revenue, fiscal policy
Abstract
COVID-19 that has hit the world has an impact on the Indonesian economy. Tax revenue at Large Tax Office Two is also affected by the COVID-19 pandemic caused by delays in international and domestic trade. This study aims to determine the magnitude of the impact of the COVID-19 pandemic on tax revenues and the need for fiscal incentives in the context of economic recovery. The method used in this research is a descriptive quantitative method using a secondary data analysis approach. Based on the research results, the impact of the COVID-19 pandemic has caused a significant decrease in tax revenue. Fiscal incentives in the form of income tax Borne by Government need to be expanded and the criteria made easier so that employees get additional economic capacity that employees can use to encourage domestic economic rotation.
Downloads
Download data is not yet available.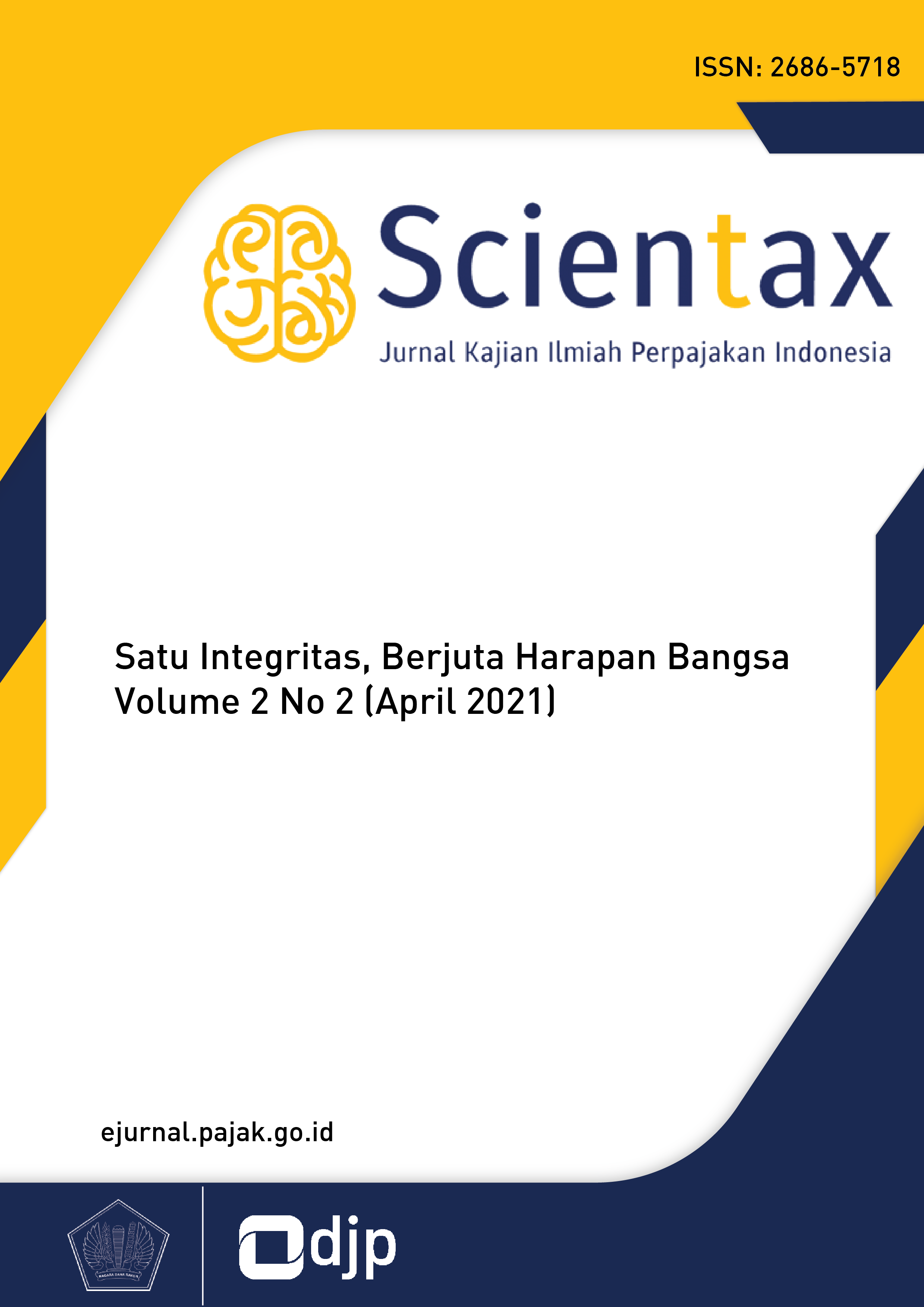 Downloads
How to Cite
Riyanto, & Nyoman Asri Hapsari Pande Mudara. (2021). KEBIJAKAN FISKAL DALAM PANDEMI COVID-19 : DAMPAK DAN TANTANGAN PENERIMAAN PAJAK DI KPP WAJIB PAJAK BESAR DUA. Scientax, 2(2), 248–264. https://doi.org/10.52869/st.v2i2.227