DAMPAK PANDEMI COVID-19 TERHADAP AKTIVITAS PERPAJAKAN (PENGGUNAAN LAYANAN DARING, INTENSITAS LAYANAN ADMINISTRASI PAJAK, & PERILAKU KEPATUHAN PAJAK)
Keywords:
tax policy, COVID-19 pandemic, tax compliance, digital behaviour, tax administration
Abstract
The COVID-19 pandemic, which began at the end of 2019, has globally changed so many aspects.  The decline in people's consumption levels, the increase in unemployment, uncertainty for the business world, and changes in people's behaviour towards digital caused disruption for the Indonesian tax system. This study tries to look at the impact caused by the COVID-19 pandemic on taxation activities in Indonesia. Such activities will be seen from the quantity of tax service administration, the use of digital by taxpayers, and taxpayer's compliance report. The study took the period until the third quarter (September) 2020 and then it was compared with the circumstances in 2019 (January-September). This research is quantitative research by applying descriptive statistic methods as well as t-test analysis. This research is expected to provide an overview to the policy makers in understanding the changes resulting from the COVID-19 pandemic to the taxation activities in Indonesia.
Downloads
Download data is not yet available.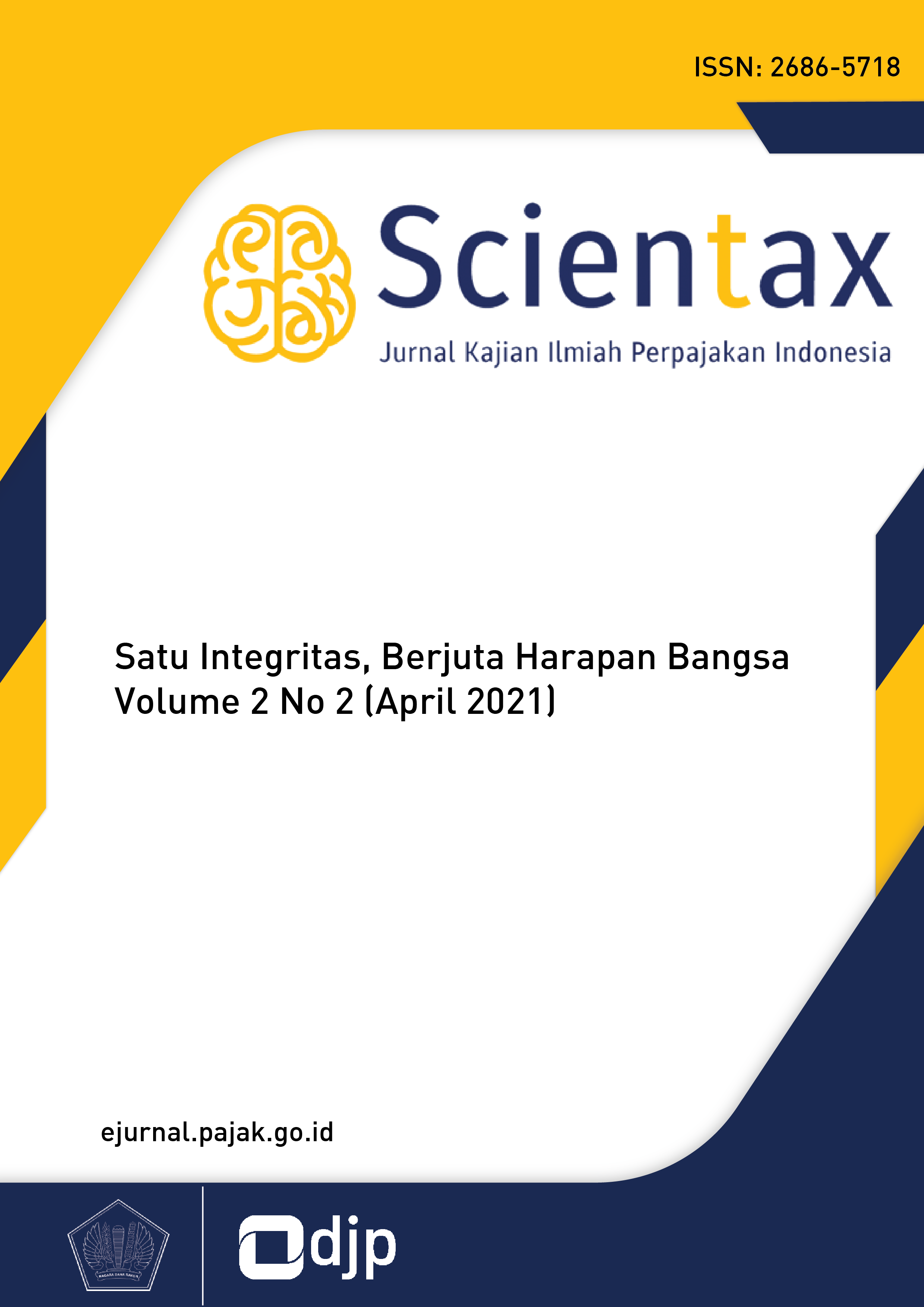 Downloads
How to Cite
Nanda Widiiswa, R. A., Prihambudi, H., & Ahmad Kosasih. (2021). DAMPAK PANDEMI COVID-19 TERHADAP AKTIVITAS PERPAJAKAN (PENGGUNAAN LAYANAN DARING, INTENSITAS LAYANAN ADMINISTRASI PAJAK, & PERILAKU KEPATUHAN PAJAK) . Scientax, 2(2), 160–178. https://doi.org/10.52869/st.v2i2.166