OPTIMALISASI EDUKASI PERPAJAKAN BAGI GENERASI MILENIAL MELALUI VIDEO
Keywords:
tax education, video, millennial, social media
Abstract
The Directorate General of Taxes through various activities routinely conducts tax education on the topic of raising tax awareness for the young generation. This tax education must cover as many millennial generations as possible by utilizing the development of information technology, such as in the form of video. This study aims to find out how tax education by using the video method are suitable for the millennial generation. This study uses qualitative methods and questionnaire sheets instrument to facilitate data collection. The results of this study are: social media is the most appropriate method in promoting video as widely as possible, creative ideas are needed to match with the target audience, and learning videos help to understand the material better.
Downloads
Download data is not yet available.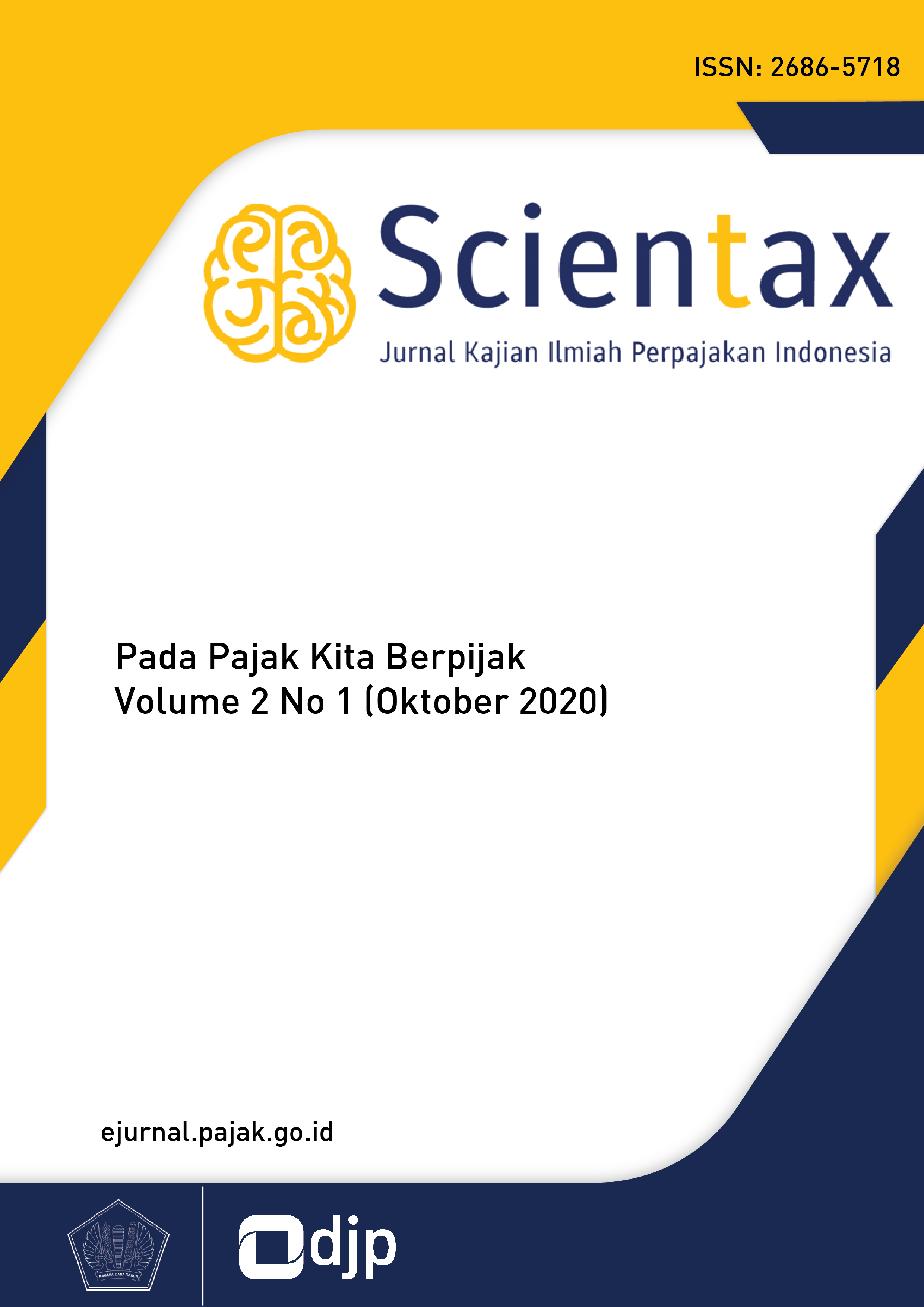 Downloads
How to Cite
Suharsono, A., & Galvani, S. (2020). OPTIMALISASI EDUKASI PERPAJAKAN BAGI GENERASI MILENIAL MELALUI VIDEO. Scientax: Jurnal Kajian Ilmiah Perpajakan Indonesia, 2(1), 123–139. https://doi.org/10.52869/st.v2i1.63