DOES FINANCIAL SECRECY AFFECT PROFIT SHIFTING?
Keywords:
financial secrecy, financial transparency, banking secrecy, profit shifting, exchange of information
Abstract
Global efforts to increase financial transparency have been made throughout the last decade. Nevertheless, profit shifting among Multinational Companies still become a crucial issue worldwide. This study investigated whether financial secrecy is one of the determinants of profit shifting that has been overlooked in previous profit shifting studies. Using multiple regression analysis, I concluded that financial secrecy negatively affects profit shifting, meaning an increased transparency will induce taxpayers to shift profit out of the country since ending secrecy equals higher risk for the tax evaders. The finding implies two important recommendations: first, to continue the global efforts to promote financial information exchange for tax purposes and second, to strengthen domestic anti-profit shifting regulations.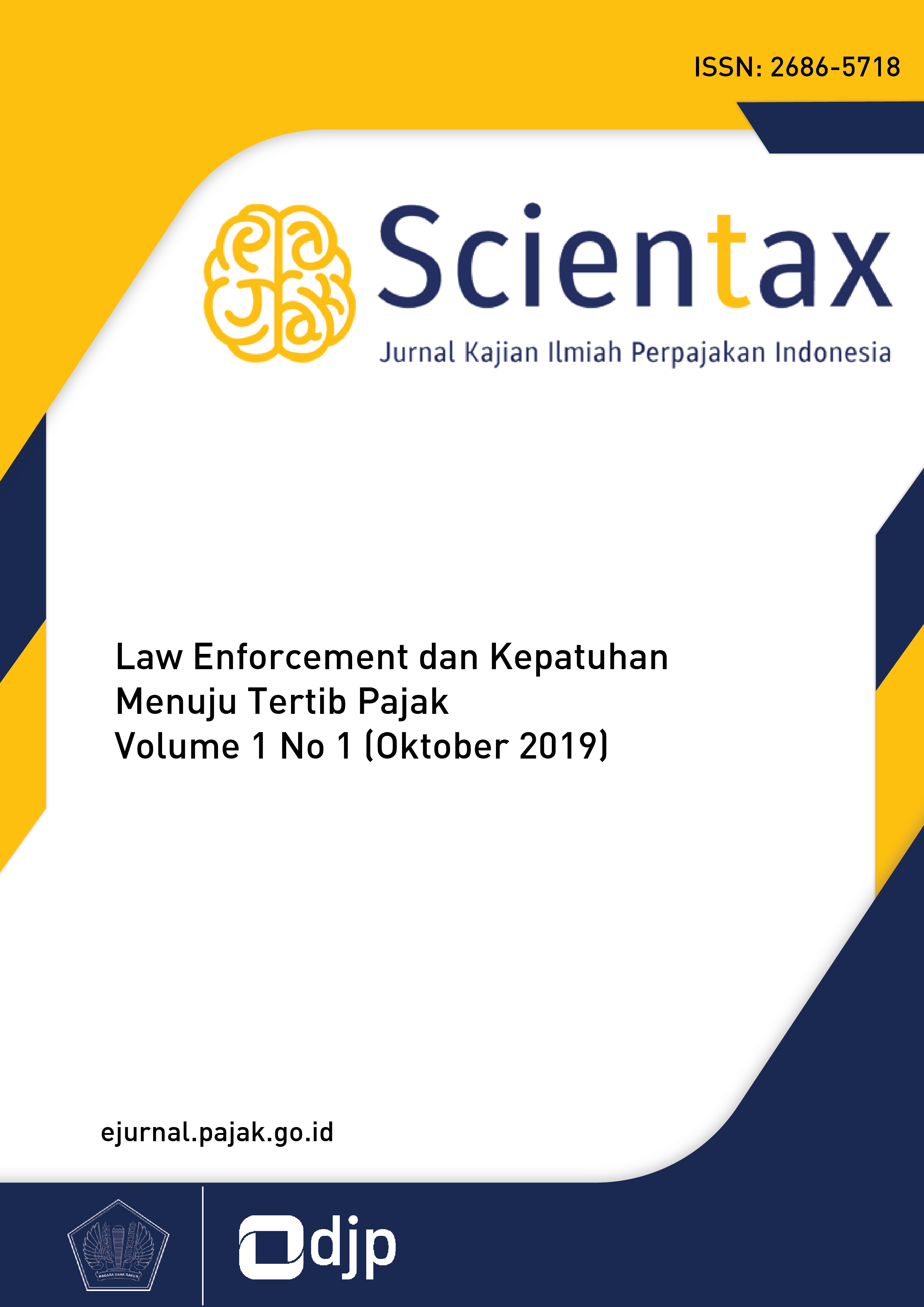 How to Cite
Eka, I. W. A. (2019). DOES FINANCIAL SECRECY AFFECT PROFIT SHIFTING?. Scientax, 1(1), 27-40. https://doi.org/10.52869/st.v1i1.3
Copyright (c) 2019 Scientax
This work is licensed under a Creative Commons Attribution-NonCommercial-ShareAlike 4.0 International License.